Stephanie's birthday is this week (the 23rd), so we had a small party for her on Saturday. It was a birthday party. But it was also… a taco party!
A taco party, of course, is a party that revolves around preparing and eating tacos. We set up a buffet and let folks go nuts. Stephanie and I made yellow rice and crispy(ish) potatoes coated with taco seasoning and black beans and roasted poblanos as the main fillings for the tacos. Someone also brought a rotisserie chicken, which was simply shredded to produce a delicious meaty option (which I indulged in – meat #19!). We also had flour and corn tortillas; homemade salsa and guacamole and a radish/carrot/cilantro jalapeño pickle; and tortilla chips, cilantro, avocados, tomatoes, lettuce, and sour cream. I even pulled out and shared my stash of Taco Bell sauces (hot and verde) because I'm just such a good host.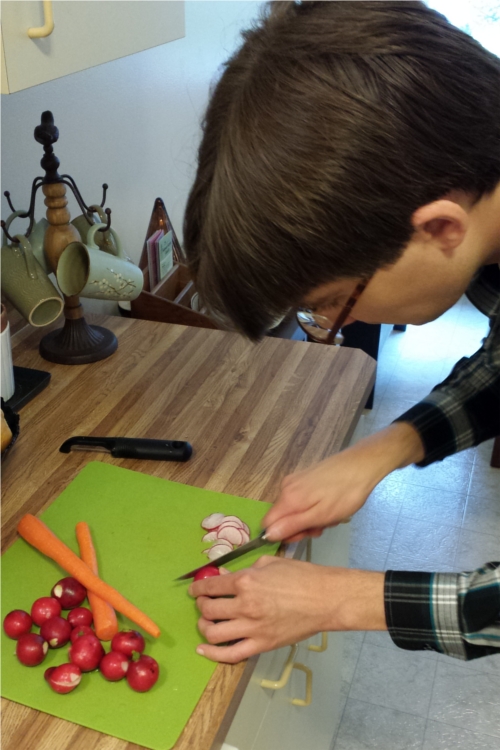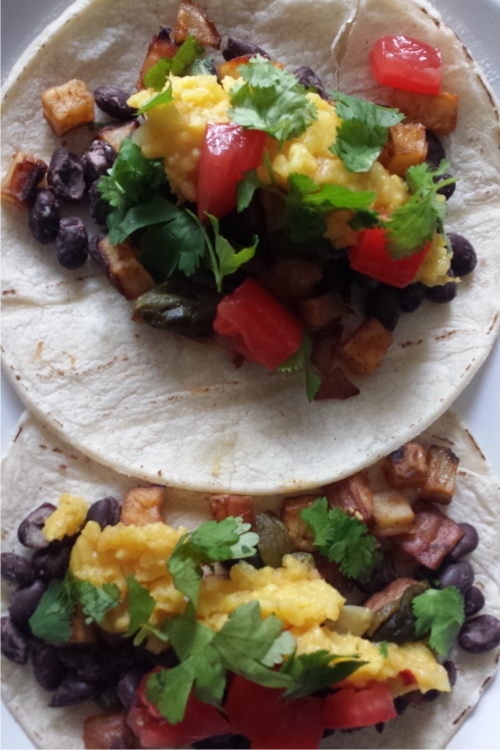 Chopping radishes for the pickle (left) and a couple of Stephanie's artfully constructed tacos (right).

In addition to the tacos, there was also sangria and some Mexican beer (with lime!) and tequila and even some presents for the birthday girl. In total, seven people + one puppy came over, so while it wasn't particularly big/rowdy (only one broken piece of furniture), it was still a lot of fun.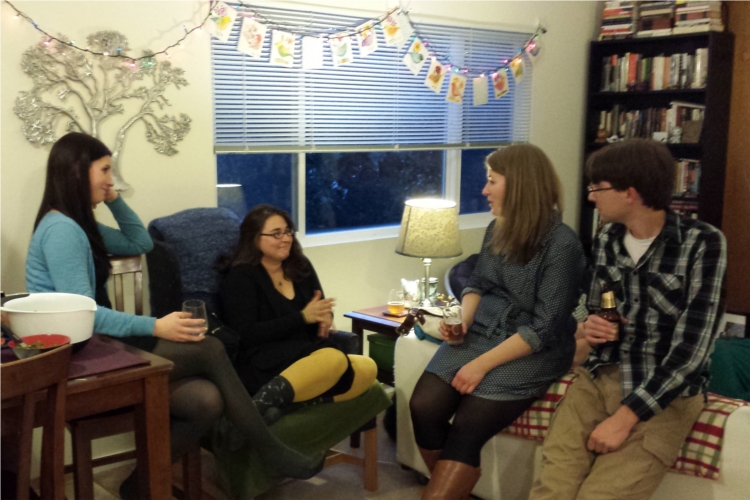 Super interesting party conversation.

Also, since Saturday, I've had approximately five more tacos/burritos. And we still have so many leftovers! It was a good party.
— — —
Miles run in 2014: 132.7
Books read in 2014: 26