Today we went to the zoo with Stephanie's parents. But this was not just any zoo. It was the San Diego Zoo! Which means… giant pandas!
Ever since I was ~1 and got a cuddly panda teddy bear for Christmas (cleverly named Pandy – kids are so good at naming their stuffed animals, yeah?), the giant panda has been my favorite animal. I don't think that pandas are a particularly uncommon favorite animal (because they're AMAZING), but having them as your favorite does kind of suck because they're so rare. This means that 1) you're constantly worrying about them all dying and becoming extinct (this bothered me ALL THE TIME when I was little) and 2) it's super hard to see them in real life. For contrast, my sister's favorite animals when she was growing up were sheep. She could go to any petting zoo and rub up against those! I was not so lucky. Up until today I had seen some red pandas (which are really cute, but totally not the same) and THOUSANDS of pictures of giant pandas… but not the real thing. And then today I saw TWO giant pandas. It was amazing.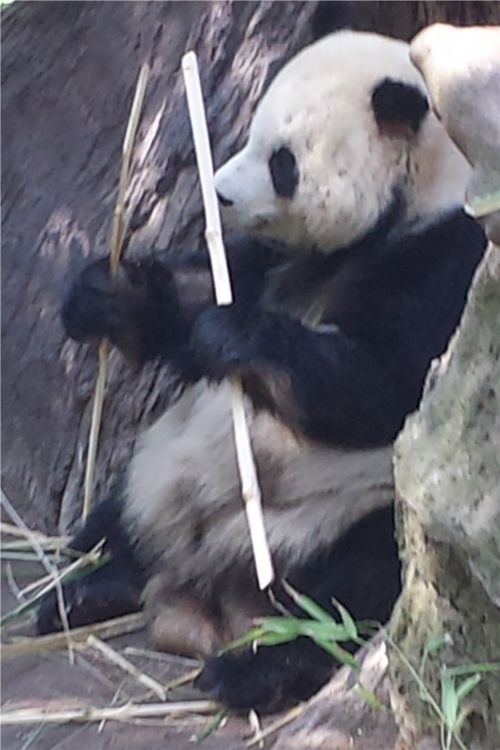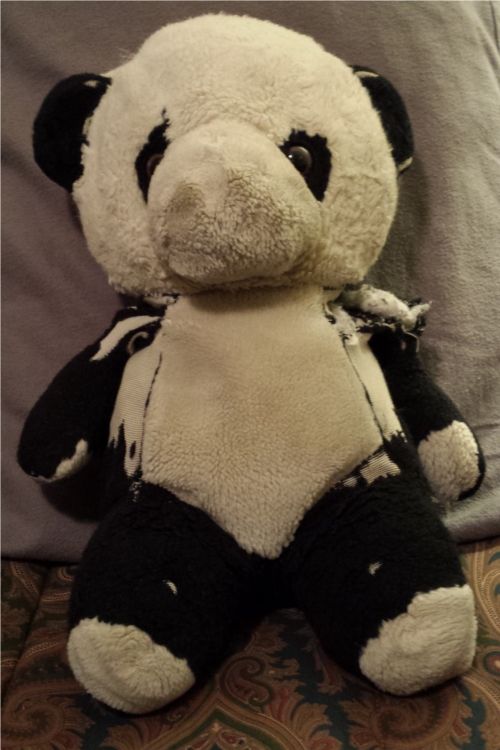 Gao Gao (left) and Pandy (right). Pandy is considerably older. Sorry for the rough treatment, buddy.
Again, Stephanie was nice enough to take some pictures with her phone. I brought my DSLR down to San Diego, but I left it in the hotel because it's big and bulky and I'm too lazy to lug it around. The picture quality isn't the greatest, but you get the idea. We were maybe eight feet away from the giant pandas. And a bit closer to the little red pandas. It was a good day.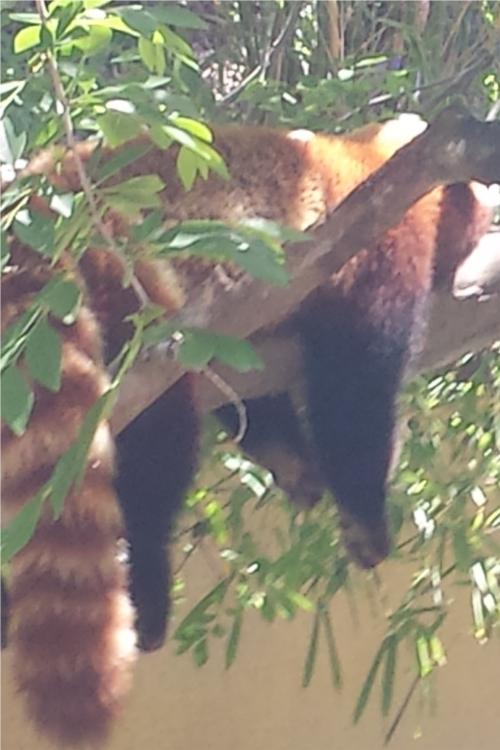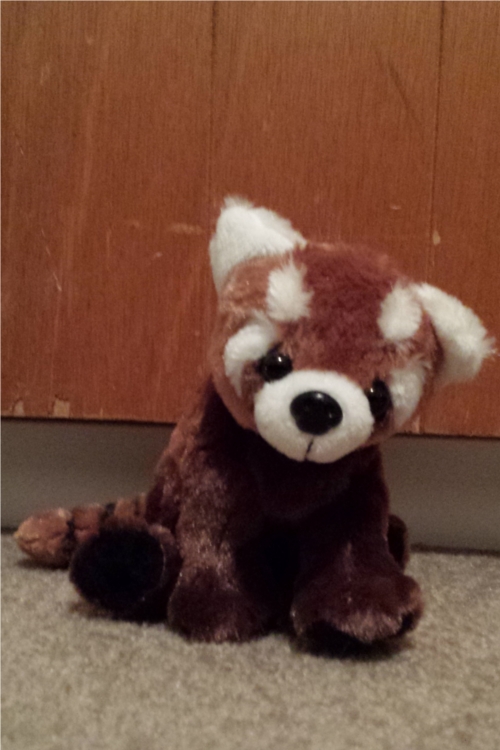 I have two stuffed animals with me in Seattle. They're both pandas. Because why wouldn't they be?
The rest of the zoo was pretty cool, too. The exhibits were large and despite the crowds it never really felt crowded. It was pretty hot out, but there was lots of shade so it was never unbearable. We ate lunch at the Sabertooth Grill inside the zoo. I got a turkey bacon ranch wrap (meat #14!). It was nice and cool and filling/refreshing.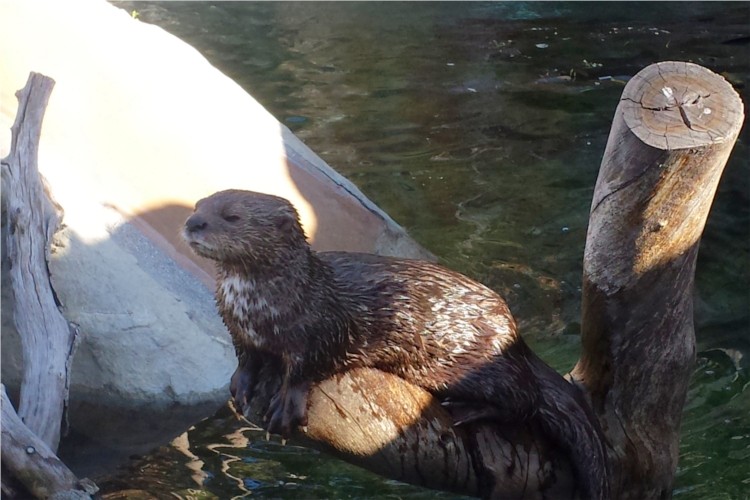 This otter was my other favorite animal today. He just sat on his log and glared at us. So cute!
All of the other animals/exhibits kind of blended together a little bit because there were sooooo many and the zoo was sooooo big. We were there for about five hours, but despite walking quickly and not stopping for breaks (other than lunch), we probably only managed to see about 80% of the stuff. I guess that just means I'll have to go back again some other time…
Smashed pennies for my collection! These really make the best souvenirs.
For dinner, we went out and got some pizza (New York style, which I think is the best style). We were joined by Stephanie's parents/sister/niece/nephews/etc. There were ten of us altogether, including four less than 14-year-olds; I've heard the phrase "it's like herding cats" used by multiple people multiple times to describe interacting with those kids. Fortunately, Stephanie's niece/nephews were generally well behaved most of the time so it wasn't terribly trying. I had a slice each of the supreme (meat!), cheese, vegetarian (with broccoli, which is one of my absolute favorite pizza toppings), and margherita. And Dr. Pepper! I liked the pizza a lot, but Stephanie seemed a little lukewarm about it. The place we went to felt a teensy bit sketchy, but it was pretty cheap ($2 for huge slices) so I thought it was worth it.
We were pretty pooped after spending the whole day walking around in the sun, so after dinner we just went back to our hotel, watched a little bit of HGTV, and went to bed early.
— — —
Miles run in 2014: 96.4
Books read in 2014: 21